Money can matter a lot, especially during festivals and festivities. There are gifts, decorations, food and beverages to buy. For many, travel is impending, to meet up with friends and family. If you want to celebrate, you need money and when you don't have it, you approach your friends or financial institutions that lend you money. But debt can get you in bigger trouble personally and the thought of it lingers in your mind that fades the happiness of the festivities. So here are some tips and tricks that can save you some serious money and keep you away from a Debt Collection Company this X-Mas and New Year Season: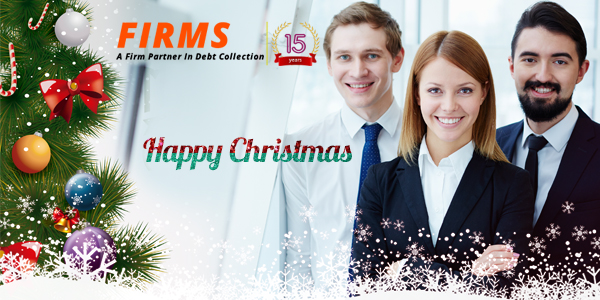 Set an Affordable Budget for Spending
It all starts from the budget! Get down to the bare minimum and draw a clear budget that you can afford to spend on the gifts, travel, party and decorations. Chart out the amount you can afford on each of these and stick to it while spending.
Avoid Credit Payments
The easiest way out is to use the credit cards. In that case, you will end up using up a lot of Personal Finance by the time you have to pay up the card bills the next month! So AVOID credit cards and stick to what you can really afford otherwise.
Make a List and Then Shortlist
This is very important. You first need to make a list of all the people you want to invite for the party and for whom you need to buy the gifts. Once you are done with it, sit down further and shortlist the most important people from this list. Try to cut down at least 50% of the first list.
Check out for Coupons and Discount Codes
Festive seasons luckily come with discounts and coupons. Make sure you plan in advance so that you know what coupons and codes to watch out for. Collect discount coupons and codes and use them to the maximum to save the maximum on all your festive purchases.
Get Creative and Make your own Decorations
Decorations can get really expensive, especially the glittering and lighted ones. Instead of buying such expensive decorations, spend some extra time and make your own decorations using cheaper stationary you can get. It will make your decorations personalized and unique. Check if there are any decorative items of the previous year left over in the basement or the attic and reuse them. Use the cheaper versions of LEDs for decorations instead of the flashy and expensive ones.
Watch out for non-perishable discounted items to gift
If you plan in advance, you can buy and stack non-perishable items like wines and perfumes much early when they are sold on discount sale. You can gift them during the X-Mas and New Year season that will help you to stay debt free through the festivities.
Organize Potluck Parties instead of hosting it on your own
If you cannot afford to host a New Year Party, arrange a potluck where everyone brings in a dish that contributes to the party. This is a great way to share and care and also survive during the festive season.
Stick to your budget
The most important point to follow is to stick to your budget. If you are a little careful and plan well in advance, you can make sure that you follow your budget strictly which will keep you away from the debt collection companies.
More than the price of the gifts and the decorations, what really matters is that you spend some quality time with your friends and family. Entertain them and enjoy yourself in whichever way you can to make the Christmas and New Year season the most memorable.